Is there "something in the water" at Our Lady of the Wayside School? That's what the organizers of the Lakefield Literary Festival's Writing Contest recently wondered to our headmaster, after four of our students won first prize or honourable mentions in their contest.
The results were announced just weeks after another one of our students beat out hundreds of competitors to win second place in the Rotary Club of Peterborough's Annual spelling bee.
With over 150 entries into the Lakefield Literary Festival contest, the top place finishes by several of our students is a significant accomplishment.
In fact, organizers of the festival were so impressed by the strong showing from Wayside, that they said they wanted to come by the school to learn more about what we're doing. And so early in June, Wayside hosted all the winning students at Wayside for the official contest award ceremony.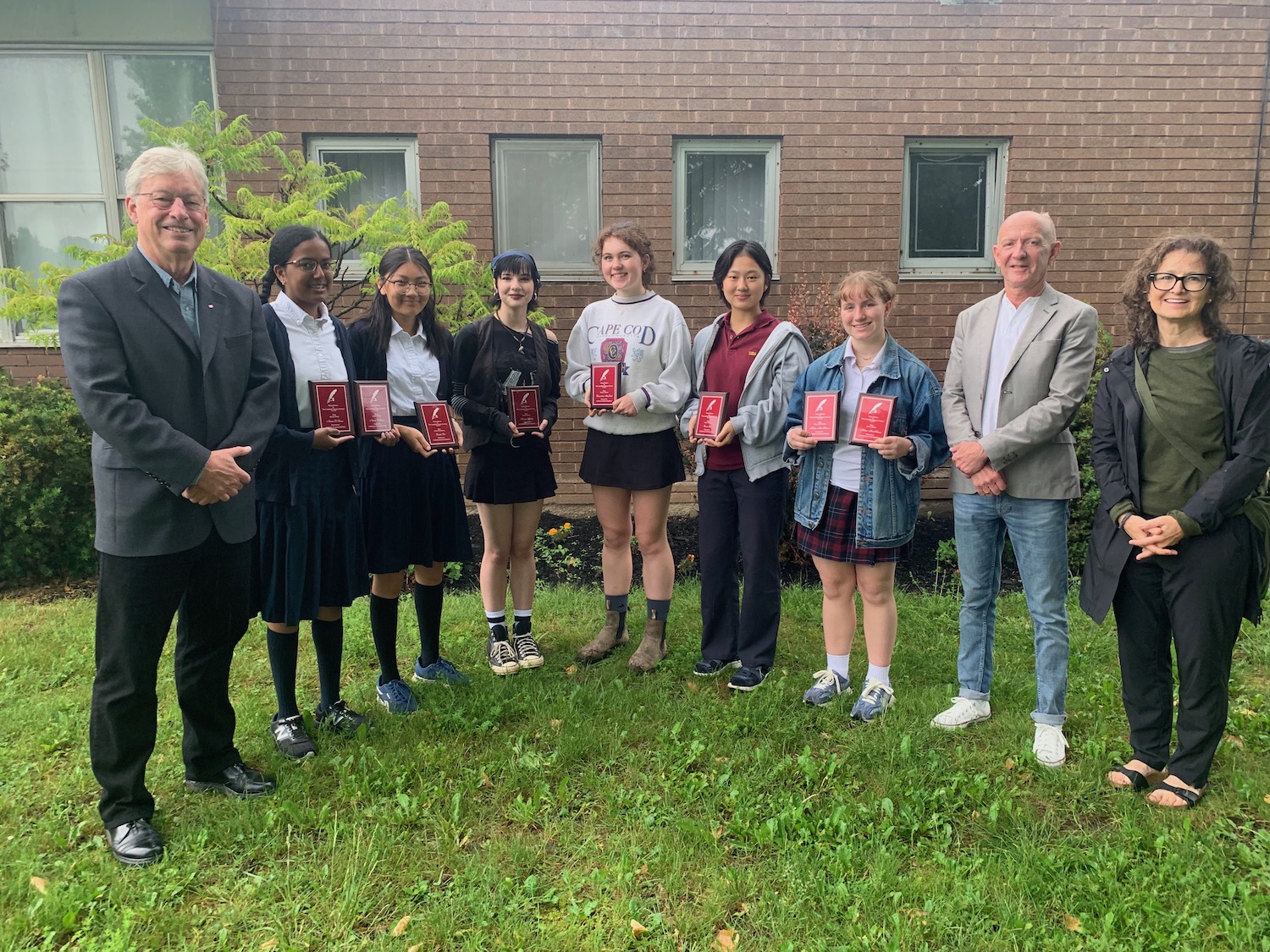 Also present was journalist Brendan Burke, who interviewed two of our winning students for The Toronto Star and The Peterborough Examiner.
As Wayside student Naomi explained to Burke, the message of her prize-winning story "A Silent Sacrifice" is that, "actions speak louder than words."
"It's about a girl who was born mute and she doesn't feel like she can express her feelings as well as everyone else," she explained.
The winners of the Lakefield Literary Festival writing contest weren't the only Wayside students to make news in recent weeks. Grade 4 student Arthur Zadro made an appearance in The Peterborough Examiner after winning second place in the Peterborough Rotary Club spelling bee.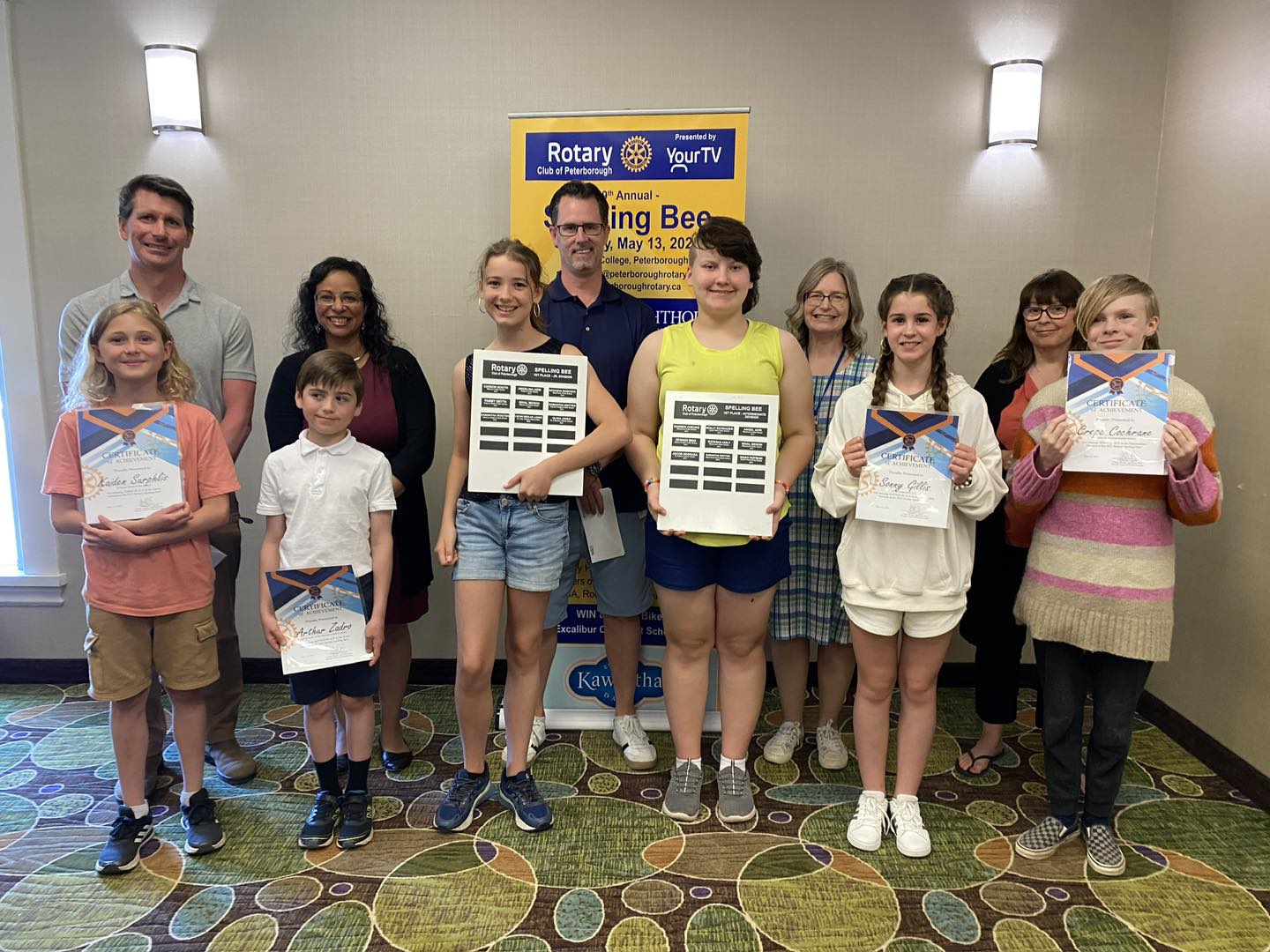 We are proud of:
– Naomi D – First Place in junior fiction; First Place in junior poetry
– Rachel P – First Place in junior non-fiction
– Lauren S – Honourable Mention in junior fiction
– Sophie W – Honourable Mention in junior fiction
– Arthur Z – Second place, junior division, Peterborough Rotary Club Spelling Bee
The winners of the writing contest received $200 cash, a plaque, free entry to the Lakefield Literary Festival, and publication in the contest e-book.
Arthur's win in the spelling bee earned Wayside a $500 literacy prize, which we can put towards such things as books.
Congratulations to all the winners!