Our Lady of the Wayside Catholic School
OLWCS seeks to offer families a rich, well-rounded education in the Catholic classical liberal arts tradition for their children. Joy, formation in virtue, education for life, vibrant extracurricular activities and athletic opportunities all merge to offer a high quality educational experience, leading students to be formed as lifelong learners, rooted in the encounter with Christ.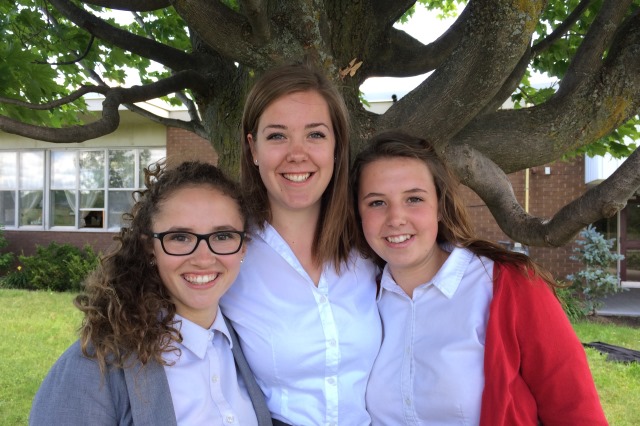 What's unique about OLWCS?
Catholic Liberal Arts
The Catholic educational tradition is rich in what is called the classical liberal arts approach.
Family Friendly
Our goal is to partner with parents in the wonderful and patient work of the formation of their children.
Catholic Life and Formation
OLWCS is a K-12 school in which prayer punctuates the day. Each morning, we gather as a school community in the Chapel for Holy Mass. At noon we gather again in the Chapel for the Angelus, grace before meals and hymn to Our Lady. Students participate weekly in the sacrament of Confession, have monthly Eucharistic Adoration, as well as catechetical instruction and formation in virtue.
Facilities
Our school is located at 575 Centre Line, Peterborough, at the north edge of the city, close by Trent University. Our school building is situated on a large and beautiful property with a spacious playground, in addition to two portables.