Parents and Family
The gift of parenthood, with its attendant grace, authority and responsibility, is from God. Our Lady of the Wayside Catholic School acknowledges that parents are the primary educators of their children and supports the vocation of parenthood. Our school community comprises faculty and staff supporting a community of families, serving them in the spirit of Christ as they seek to raise children who will be well formed in the Catholic Faith, in virtue, in academics and in the qualities that make for a well-rounded individual who is strong and able to engage the culture of our times with confidence and joy.
Parents are intimately involved in sustaining the life of the school as well as directly involved as collaborators in the educational life of their children. This requires open and trusting communications and relationships between parents and staff so that virtue and learning in the home is supported by the formation and learning that takes place in school and vice versa.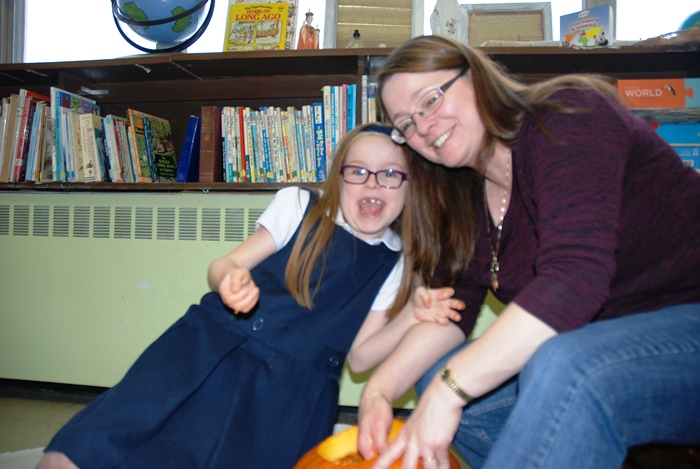 Being Involved
There are many opportunities for parents to be involved in the life of the school and in fact, to a great degree, the success of the educational work being done rests on the collaboration between home and school. Asking your child about their learning, supporting and encouraging them, attending parent teacher interviews or other forms of communication with your child's teachers are all excellent forms of collaboration.
Parental investment in the school through participation in school events, volunteering and monetary support according to means is also essential to the success of the school. Each family is gifted with varied and important ways of contributing to the school community with their unique talents, skills and gift of time which all contribute directly to the success of the mission.
There are also regular opportunities to grow in friendship as a school community through participation in various social and school events such as Poetry Night, Ceilidhs, Pancake Lunch, as well as grow in faith and love of God together through Family Retreat days once or twice a year.
Each year there are one or two "all hands on deck" fundraisers which are an important part of our overall fundraising plan. We ask all families to choose a role that suits their time availability and interest, or make a monetary donation in lieu of being able to participate, as our school does not receive government funding and funds realized from tuition cover less than half the cost of operating the school. While these events certainly are work, they can also be wonderful times of building community spirit and joy!