Geoff Butler
Artistic Director and Conductor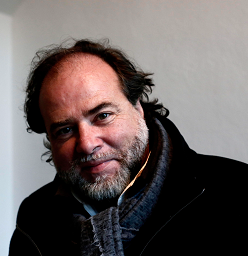 Biography
Geoff Butler is currently organist and Music Director at Holy Rosary Roman Catholic Church where he conducts the Gallery Choir (adults) and a newly formed Children's Choir. Prior to this appointment he was Music Director at All Saints' Roman Catholic Church in Etobicoke where he served the music ministry for 32 years. Mr. Butler is the artistic director of the Toronto Choral Society, which is one of the oldest organizations in Toronto. Under his baton, the 150-voice choir have delighted audiences with performances that have included Bach's Christmas Oratorio, Handel's Messiah, and many more. As part of the TCS family, he also conducts the North 44° chamber ensemble, and founded the Streethaven Women's Choir, a group drawn from clients of Streethaven at the Crossroads, a women's shelter in downtown Toronto. As Co-Artistic Director of Opera York, Mr. Butler conducts up-and-coming young professionals in an outstanding range of well-received productions that have included The Magic Flute, The Marriage of Figaro, Don Giovanni, The Barber of Seville, and Rigoletto. His rapport with young singers means he is also in demand as a vocal instructor, clinician, and adjudicator. Mr. Butler is a frequent guest conductor with the Scarborough Philharmonic Orchestra where he has conducted The Brahms Requiem, Elgar's The Music Makers as well as works by Tchaikovsky, Rachmaninoff, Verdi, Wagner and Mozart. He has also been a guest conductor with the Oakville Symphony, Hart House Symphony and other instrumental ensembles. Geoffrey's career in music began as a professional tenor. He has performed as guest soloist with many orchestras, including the National Arts Centre Orchestra, The Cincinnati Pops, The Toronto Symphony, Pennsylvania Sinfonia, Naples Philharmonic, Indianapolis Symphony and Toronto Mendelssohn Choir.
Subjects
Sacred Music for Grades 5-12
Education
Geoff was educated in sacred music from an early age at Saint Michael's Choir School in Toronto. In his years at the Choir School he served the music liturgy at Saint Michael's Cathedral under Monsignor Thomas Barrett Armstrong and studied organ with Brian Ray, the cathedral organist. He went on to study music; first as a scholarship student at the Royal Conservatory of Music and then he won a scholarship to the faculty of music at the University of Toronto, from which he holds a Bachelor's Degree in Music Performance.