Angelica Kaczmarek
Gr. 7 & 8 Humanities Teacher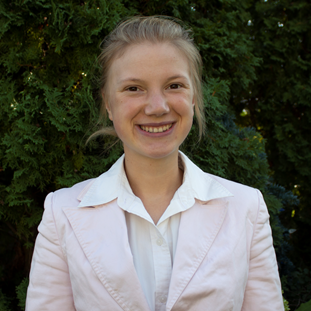 Biography
ANGELICA KACZMAREK
was born and raised in Peterborough, Ontario. She is a recent graduate of Our Lady Seat of Wisdom College (SWC) and a former student of Our Lady of the Wayside Catholic School (OLWCS). It was her years at OLWCS that cultivated Angelica's desire to seek the truth and discover more about her faith, ultimately influencing her to obtain a degree in the Classical Liberal Arts.
In high school, Angelica was the teacher's assistant at the St. John Paul II Polish Heritage School where she taught young children how to read Polish. Angelica participated in the Polish Scouts Association of Canada (ZHRwK), where she helped create and lead the children's summer program. While at SWC, Angelica completed the Catholic Leadership Program. As a member of this program she underwent training in the areas of the Church, community, media and politics.
She enjoys spending time outdoors, especially completing activities such as hiking, skiing and camping. Angelica also delights in playing the piano as well as reading books concerning faith and reason.
Subjects
Gr. 7 & 8 Humanities
Education
Seat of Wisdom College, 2020, Bachelor of Catholic Studies